How To Navigate Your Business in a Pandemic
How can small businesses tighten their purse strings to navigate your business in a pandemic, developing a cost-effective, comprehensive marketing strategy that focuses on building local customers is key to weathering the storm.
Remote workplaces mean more Americans are relying on businesses that are close to home, and companies can use targeted marketing to take advantage of this new normal. Up to 85% of small business customers come from a five-mile radius, a study conducted by 8coupons (via BizReport) found. According to the Andersonville Study of Retail Economics, "local firms were found to generate 70% greater local economic impact than chains per square foot." Supporting local businesses is a top priority for American consumers, as a recent study by Nielsen found that buying local had the highest consumer awareness at 46%.
 Digital Storefront
Having an updated Google My Business page is the key to local search engine optimization. This public profile hosted by the world's largest search engine serves as one of the first connections between a business and the public. Not only this, but Google My Business has the power to integrate small business marketing techniques and search engine optimization, providing huge benefits for all local businesses as it is the easiest and fastest way for your business to show up in Google search results.
Stay At Home
Stay-at-home orders and new social distancing guidelines rattled the United States' economy and changed the way Americans do business. The number of those unemployed increased by 15.9 million to 23.1 million in April, and the unemployment rate rose to 14.7%, according to the Bureau of Labor Statistics. The number of people unemployed dipped in July to 16.3 million with the reopening of many businesses. As Americans adjust to the new normal, businesses can continue to thrive by focusing on customers. Economic slowdowns are the perfect opportunity for businesses to boost brand loyalty.
Relying on several key action steps and affordable marketing options can help provide solace to businesses in this pandemic.
 • Don't stop marketing. When businesses are looking to cut costs, some might opt to decrease marketing budgets. However, according to Harvard Business Review, companies that continue to advertise through tough times are likely to come out of a downturn strong.
 • Pick affordable marketing options. A slow economy might not be the right time to invest in television commercials. Luckily, technological advances provide numerous marketing options.
 • Take time to track your marketing efforts. When your budget is tight, it's important to analyze all your marketing efforts to ensure your strategy is effective. When you choose a marketing strategy, pick one that is easy to track, and can show a return on investment. For example, direct mail marketing offers options to help track redemptions, while navigation ads can be tracked in real-time. Taking time to see which ads generate the best results will help you streamline your efforts.
• Focus on your customers. An economic downturn is not the time to stray from your target audience or dilute your brand by offering deep, repeat discounts to attract customers and boost sales. Marketing to your target demographic can help reinforce and endear your brand to consumers, ensuring loyalty and repeat visits. Placing special emphasis on marketing to your existing customer database is key. Harvard Business Review reported that customers rely on brands they trust during slow economic times. Study your target demographic's spending habits during past recessions and tailor your marketing program to keep your business on track.
Cost-Effective Marketing Platforms To Weather the Pandemic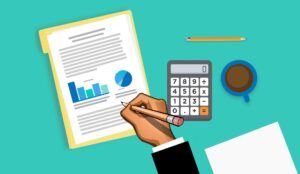 Picking marketing platforms during a pandemic can help you continue to generate sales and add a loyal customer base. Here are some easy options to consider during this unique time.
• Social media. Use a variety of social media platforms to engage customers. Facebook, Instagram, and Twitter offer inexpensive ways to tout your business. Targeted ads and shoppable posts on these platforms can help keep your business relevant.
• Online reviews. Customers are using online reviews to make decisions on local business options. Yelp, an app featuring crowd-sourced reviews, has 178 million unique visitors each month. Positive reviews of your business can encourage customers who are reluctant to open their wallets. Reaching out to existing customers for reviews is a fast way to get five stars.
• Direct mail marketing postcards. Crowded email inboxes and long social media feeds can make traditional mail an effective method to promote your business. While social media is a great tool, many customers still appreciate receiving a tangible offer right in their mailbox. Direct mail marketing postcards can be a great tool for businesses that need an affordable targeted marketing technique in their local area without spending money on direct mailing lists. For example, our Every Door Direct Mail (EDDM) service allows you to reach every household in your market in just a few clicks and map your direct mailing audience by age, income, or household size. It also lets you send messages to the right customers regarding sales, new location openings, or deals being offered. Postcards are inexpensive and can be easy for customers to handle.
• Map ads. Navigation tools offer a unique way to market your business. Waze and Google Maps allow businesses to target drivers who are on the go near your business location. Waze offers branded pins, similar to a store sign, to remind drivers that your business is near their route. The navigation platform also provides a promoted search that can include your office's logo.
Staying the course and relying on affordable targeted marketing can keep your business strong and your customers loyal despite a rocky economy.
Learn how your online presence compares to your competitors.